Merlot? We're NOT Growing Any Bleeping Merlot!
Just when you believe, you have planted the right varietal, and everything is going according to plan, you get the news that the varietal you've been growing, producing and marketing to the world as Merlot, is in fact not Merlot, it's Carmenere. Your stomach tightens at the news, egads, what to do now? You could tear out these vineyards, many years old now, mature vines at their peak, or you could possibly instead make onion rings out of the french fries you received in the takeout sack. As the cool kids like to say, or perhaps that is just me.
To quote Nietzsche "You need chaos in your soul to give birth to a dancing star."
I think there was a bit of "chaos" in the hearts and minds of Chilean winemakers back in the nineties after discovering something they thought to be true, but it was something entirely different than anyone suspected.
That bit of chaos came to fruition in 1994 when Chilean producers came to the realization;
"umm, so yeah, that's not Merlot growing in your vineyards."
To their chagrin, it was, in fact, Carmenere, known to many as Bordeaux's sixth grape variety. Little used in today's Bordeaux blends and there's not much of it grown either any longer.
The Re-Discovery of Carménère: Often referred to as the long-lost grape, carmenère had all but disappeared from its original Bordeaux home in the late 1800s during the rise of phylloxera. In fact, it took another century after it was initially imported from Bordeaux before carmenère was rediscovered flourishing, albeit covertly, in Chile. It wasn't until 1994 that French professor of Oenology Jean-Michel Boursiquot determined that some of the Merlot growing in Chile wasn't Merlot at all but rather the long-thought-gone Carmenere. Four years later, the Chilean government officially recognized Carmenere as an utterly separate varietal and it's been thriving ever since.
Another grape the French had seemingly kicked to curb in the twentieth century. Like Malbec, Carmenere had a re-birth of sorts or if described as a human relationship, a 'second chance' to become the dancing star on the Chilean wine scene. A dancing star of which has put Chilean wine on the map. If it had not been for the discovery of Carmenere who knows where the Chilean wine scene would be today? Every region needs a signature grape, one it can hang its proverbial hat upon, for Chile it's Carmenere.
Carménère has enjoyed quite a renaissance in Chile. Even though Cabernet is the most widely planted grape in the country, Chile has become synonymous with Carmenere, as it is the only country that grows the grape in any volume of note, although you will find it in other places, but not in what anybody would describe as significant quantities.
Honestly, what was South American going to rely on for their developing wine economy, mission grapes or some other wonky indigenous grape? No one likes a 'one-trick-pony, but to argue why basing the South American wine industry on European varietals could not work is nothing but sheer folly, wine-folly. It's working wonderfully for the most part. At the same time, I'd say that Chile's wine scene is far more diverse than that of neighboring Argentina, which honestly relies heavily on French clones of Malbec, which now sport Argentine soul. But it appears to be working for the Argentineans without too many marketing issues; it's their signature grape.
Chile owes much of its
phylloxera 'free'
existence to its natural barriers. The magnificent Andes Mountains, the Pacific Ocean, and its sandy soils; not to mention its extreme vetting of all plant materials entering the country.
The next time you go to the grocery store, the place many folks buy wines, look at the percentage of space for wines from South America. The question many have when it comes to Chilean Cabernet Sauvignon can go head to head with California Cabernet? Absolutely, but the issue is not really can it, the real question is, will distributors and their clients allow it to compete on the same stage? That answer sadly is no. It's a competitor for producers in the U.S. who know about the fantastic quality and the uber low prices, which is why I suspect they throttle it.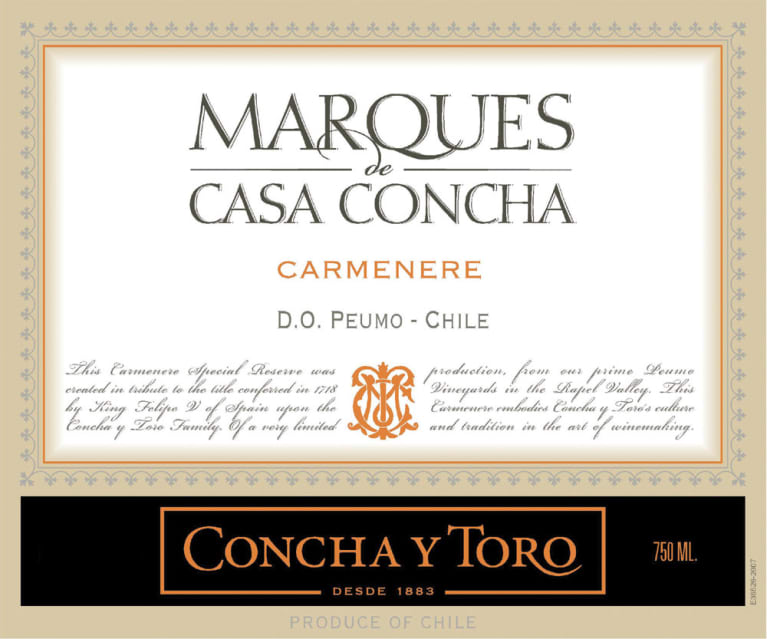 1. Concha y Toro Marques de Casa Concha Carmenere 2015 Rapel Valley $20.00:
Another favorite of the evening, a real crowd-pleasing quaff, as my guests were coming back to this wine over and over. This producer really over delivers in wines at this price point, this is the second sample of this wine I've had the good fortune to evaluate. This wine is best described as a racy and delicious, delivering a focused pure beam of blackberry, plum, and boysenberry, spice, and graphite round out this wine, leading to a plush finish.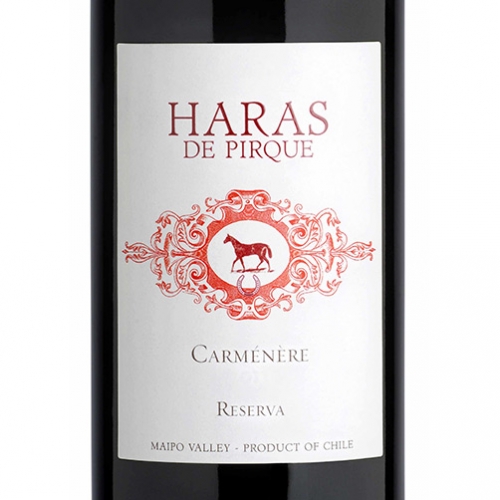 2. Haras de Pirque Cabernet Sauvignon/Carmenere 2015 Maipo Valley SRP $13.00:
I decided to decant this wine right away, it had been open and decanting at least three hours before my guests were to arrive. To me, this wine is representative of one of the best values you can find under twenty dollars. What you have here, is a delightful blend of Cabernet Sauvignon and Carmenere, Cab-Franc and a splash of Syrah. Wow, this wine was my favorite of the evening, but I felt it didn't really belong in the lineup.
Nonetheless, a concentrated, grippy wine, with dark, roasted plum, black licorice playing the background, a bit of charcoal and bittersweet cocoa notes. This is a big wine, which takes time to unfold. I'd pair it with your favorite item from the grill, pure pleasure in the glass, a back-yard grilling favorite, making it a QPR winning wine. One made in a drink now and drink often a style, buy a case.
Montes Alpha Carmenere Colchagua Valley 2015 $24.00:
Another highlight of the evening, this wine opened a little quicker than others, making it a crowd favorite. Something I would call a beefy little number, singing with vibrant plum, taunt cherry on a canvas of sweet vanilla, spice, and graphite, laying the groundwork for a moderately sized finish that is eager to please. Another wonderful producer, that over-delivers on many different levels.
If you're still only shopping for wines in your local grocery store aisles, folks, you're missing out on a slew of fantastic wines that don't even come close to breaking the bank. Break the mold, shop online for some of your best-deals and depth of choices that will take you past the shelves full of the ordinary everyday commodity juice, you've grown accustomed to.

Full Disclosure: Reviewed wines are (typically) from media samples provided solely (not for sale) for the review process.

All original content: Including text and photographs remain the copyright of the author, (W.R. Eyer) except where otherwise noted or absent the watermark.